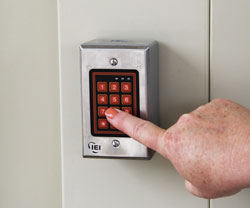 Security is a primary focus at Two Oaks Storage. We offer automated door and gate access with passcodes and we have a state-of-the-art video surveillance system to monitor all units both inside and outside.
To gain access to our indoor or outdoor storage facilities, a tenant must enter their security passcode. Security keypads are conveniently located near the entry of the climate controlled unit facility and also at the security gate for the boat and RV storage areas.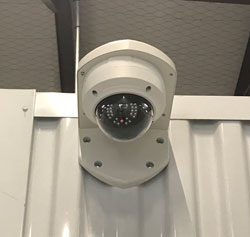 Our security system will record the date and time the tenant enters and exits the property. Security cameras keep an eye on activity 24 hours a day.
Resident Key Pad Access is available 7 days a week. Indoor storage units – 10am until 6pm Monday-Friday, Weekends by Appointment Only. Outdoor boat and RV storage – 24 hour access.
Enjoy peace of mind that your belongings will remain safe and secure at Two Oaks Storage in Haughton, Louisiana.